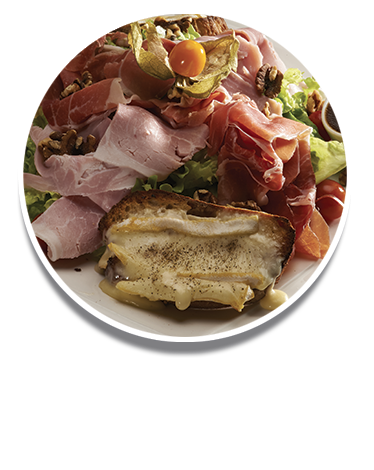 Restaurant La Cabane a culinary discovery

Culinary escape restaurant in Palaiseau 30 minutes from the Eiffel Tower. Inside and out, an Alpine decor takes you on a journey.
It wouldn't be your skis that brought you here….but in this typical mountain style wooden decor, you almost feel like you're sitting at the table of a restaurant high up in the mountain!
Any time for lunch break, snack, dinner or for breakfast if you have spent the night there, La Cabane is waiting for you with its intimate and warm decor, furnished and decorated with wood in an authentic chalet spirit.
You will be thrown into a Savoyard ambiance even before starting your meal as even the menu is carved on a piece of wood!
The menu spotlights products made in the Alps and chosen with care from the best producers in Savoie. You will have difficulty choosing from a very wide variety of creative dishes.
Want to prolong the escape? Spend the night at Lily's Mill in Igloo Formula (possible evenings from Friday to Sunday, holidays and eves of public holidays).
« A holiday atmosphere every single day all year round »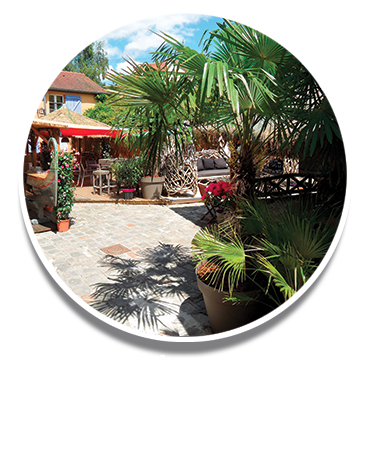 Come discover our new Indonesian specialties, with Nasi Goreng and Rendag. For dessert, Bubuh Injin and Dadar Gulung.
Away from traffic, the terrace of La Cabane is a haven of peace where it is good to linger …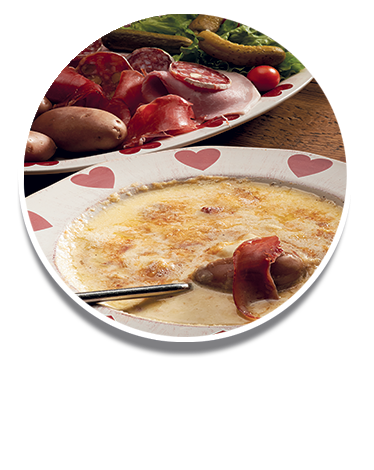 As in the resort after a day on the slopes, the chef has simmered real Savoyard dishes such as tartiflette, rebloch 'of the shepherd, Savoyard crusts or the fondue of La Cabane, a craft recipe from the depths of Savoy, tomme and cider.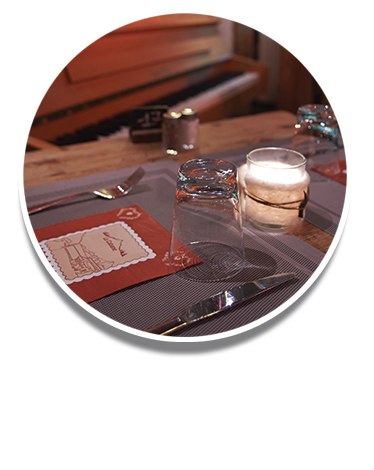 Make your taste buds vibrate by tasting our many specialties of our mountains. The original dishes and the varied menu will give you the choice.
You can also taste all kinds of pancakes and crepes … mountain, it goes without saying. Just their name is already quite a trip: Caribou, Lautaret or Galibier.
The terrace
Whether you arrive by the edges of the Yvette side parking lot or by the beautiful old cobbled courtyard side street, the getaway to Bali begins. Here, a tuk tuk straight from the Indonesian streets invites you to join our bar.
Away from traffic, the terrace of La Cabane is a haven of peace where it is good to linger …
La Cabane keeps you sleeping
in its beautiful hotel the Moulin de Lily.
You are rather sea or rather mountain?
Located half an hour from the center of Paris in Palaiseau, the hotel Moulin de Lily is an exotic place, away from the hustle and bustle of the city. Whether for your leisure or for a professional stop, the A6, A10, RER, TGV and Orly are nearby.
Your holiday awaits you a cable from the capital for a night, a weekend or a few days of vacation in a quiet and enchanting. You will be welcomed with conviviality in comfortable rooms with typical mountain or seaside style.
Change of scenery during beautiful summer days with breakfast at the edge of the Balinese terrace in the shade of palm trees. More than just a hotel, this place has a soul, it's a dream place, it's a charming rendez-vous, it's … the Moulin de Lily, where, when we came once, we only want to come back.